Get Small Business Packaging Ideas to Help You Boost Your Sales!
Published

By: John |

Published

On: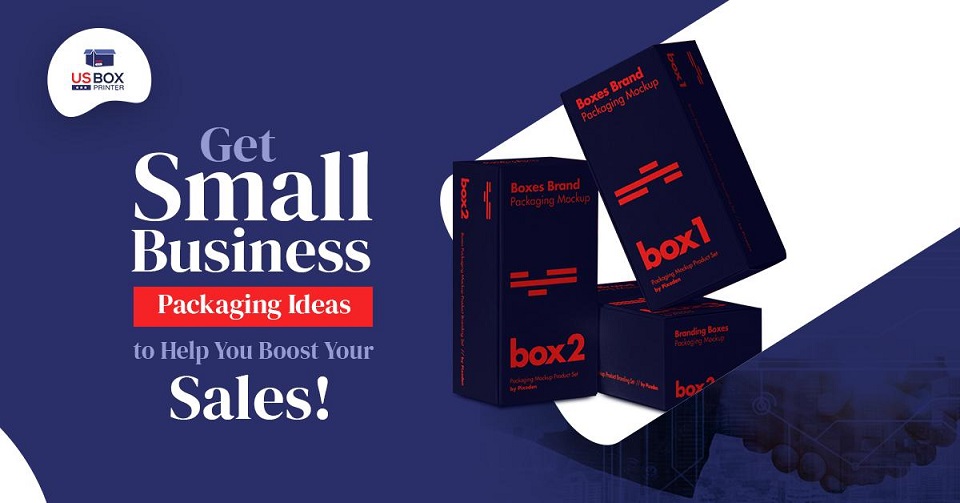 No matter in which industry you are working in, having a smart marketing strategy is a MUST thing to do. Without a good marketing strategy, you cannot expect to get good sales. Even if you only have a small business producing and offering your products, you can boost your sales easily with the right marketing strategy. Perhaps you know that having the right product packaging will impact your sales. So, if you wish to see a boost in your sales within a brief time, you will love to check out and follow some creative small business packaging ideas below!
What is the Role of Best Packaging for Small Business?
Product packaging today serves more than just the packaging to pack your product. More than that, people view every single detail on the packaging to decide to purchase your products. Good or bad, the product display your packaging provides will influence those customers'' perceptions.
In fact, if we are speaking about the role of best packaging for small business, we can mention them easily.
Small Business Packaging Boxes Help Extend the Product Shelf Life
Your product quality matters a lot. This applies the same whether you have a small business or a huge one. However, for small businesses, we know customers will pay more attention to this aspect. This is where small business packaging boxes play the first role.
These boxes help you extend the product''s shelf life. How?
Various durable packaging material options to create the boxes
The boxes come with countless customization options to allow you to choose the thickness of the material
Measuring the size of your boxes will help you protect your products inside
When you ship your products in these boxes, you can be assured that your customers will receive them with a big smile.
The Right Custom Packaging for Small Business Promote Your Products Better
If you wish to promote your products the best way, you need the right custom packaging for small business. Why?
Let''s put it simply; customers prefer to purchase a product in branded packaging instead of getting it in standard packaging. Considering this purchasing behavior, having the right packaging will be your best marketing strategy. Even better, when you print your packaging with an innovative printing style, you can easily promote your brand name to the market.
Cute Packaging for Small Business Helps Customers Familiar with Your Brand
As they say, we will not purchase any product if we know nothing about the brand. This is the fact that you need to deal with. If those customers don''t know about your brand, your products will stay on retail shelves longer.
A different case will happen when you have unique and cute packaging for small business. In the ocean of similar products in standard packaging boxes, packing your products in cute small business product packaging will help you out.
Check Out These Creative Packaging Ideas for Small Business!
So, it is obvious that we cannot deny the importance of your small business having the best product packaging. But what if you don''t have any ideas to design your product packaging? Worry not! You can check out below for some creative packaging ideas for small business!
Design According to Your Target Audience
Before start designing your product packaging, you need to know your target audience better. By knowing your target audience properly, you can then decide on the suitable design you can apply.
To make it easier for you, you can think of the conditions below!
Use a trendy design to attract young customers
Apply a fun and exciting design to attract the kid customers
An elegant or classy design will be ideal for attracting the adult customers
In addition, you also need to research the preferences of your target customers. Learn about what colors are trending in the market and also figure out what they expect from your product packaging. Knowing your target audience better can help you magnetize them. Eventually, you can drive them to purchase from you.
Focus On Meeting Your Product Specifications
Meeting your product specifications is also important when designing cute packaging ideas for small business. No matter how cute or appealing your product packaging is, customers will surely feel disappointed if your product quality is not good.
Thus, when designing you''re your product packaging, you need to focus on the details such as:
The weight of your product
The product''s size and exact dimension
The characteristic of your product (is it delicate, fragile, etc.)
Of course, packaging ideas for small items will be different with the ideas to design packaging for huge items. Thus, make sure you know and understand your product properly if you want to boost your sales.
Consider How You Will Sell Your Product
Selling products in retail stores require different strategies from selling products online. We can see the main differentiation when you need to ship your products. You will need cute packaging ideas for shipping your product to online stores. The reason is obvious; you need to present a good first impression when your product reaches customer''s doorstep.
On the other hand, when you ship your products from your manufactory house to retail stores, the method will be a bit different. For sure, you still need to secure your products properly in the packaging boxes. When you ship your products to retail stores, you will want your packaging to drive customers'' purchasing decisions. But when you ship your product directly to customers'' doorstep, you will want your product packaging to inspire their future purchases.
When you have the right packaging, it will speak loud about your product without saying any word to customers.
End Note
To help you boost your sales, following creative small business packaging ideas will be perfect. Considering the importance of having the right packaging for your product, you know that expressing your creative ideas to your packaging will be worth it. Are you getting excited to design your product packaging? If you are, then you can simply contact USBoxprinter to start working with our packaging professionals.
Good luck with your design!
Read Also: Packaging Ideas to Win the Market with Pink Shipping Boxes
Creative Packaging Ideas for Bath Bombs to Let You Sell More
Luxury Candle Packaging Ideas - Sell More with Your Packaging!